Hi everyone! Below are just some tips and tricks on how to enjoy more The Halloween Horror Night 2015 at Universal Studios Singapore. My previous post (with pictures) about this very fun and only once a year event can be seen:
HERE
:)
* If you have like bling-bling head lights or neon glowing bracelets or necklaces, do bring it with you for extra cool props.
* Wear comfortable outfit and shoes ~ shorts, cotton shirts or sleeveless, rubber/flat shoes if possible, for both girls and boys, man or woman. If you love dark colors, like black shirts, is also very nice!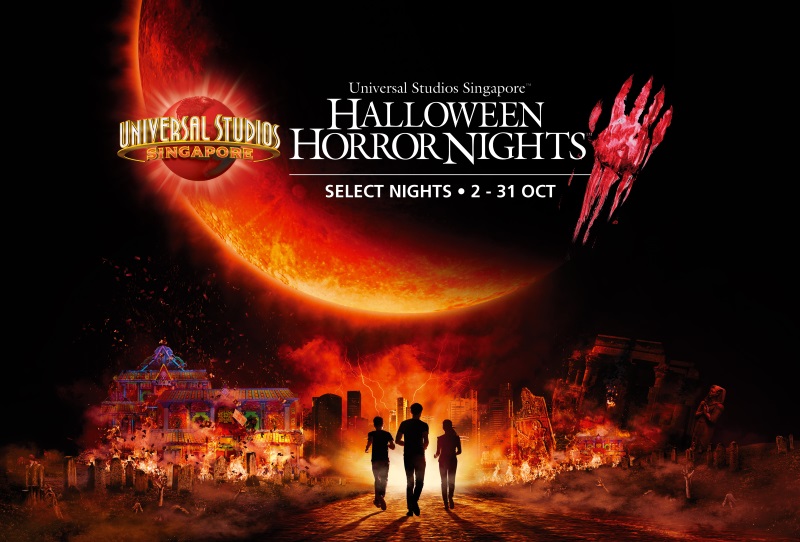 * Face painting is awesome but I don't really encourage since queuing is extra, extra long and hot! This is not really a party, and you're not one of the ghost inside. I saw some with face painting and sweating. It looks awful and just not nice! Save the horror face painting for the Clarke Quay Halloween Party! But if you indeed love face painting, go for it! Just don't blame me coz I already warned you! :)

* Expect for looooong queue, so a good company is a MUST HAVE!
* If you have an extra budget, buy the express pass, for additional $50/pax. Tickets:
Click Here
* Eat dinner before going. Snacks in USS is quite pricey. Simple hotdog sandwich cost $6 and Evian mineral water is also $6.The thin bread with sugar and a juice was $7.70 and a glass of beer was $9.

* Try to be early like 6 or 7PM.

* Don't be scared. The ghost were fake and their job is just to act and look like a ghost or scary. They won't attack you. Be nice and don't hit/hurt them. ;)

* Lastly, catch a cab underground at the Sentosa parking lot, just only after you go down the escalator. Catch those cabs exiting the place. No need for queue! LOL! I honestly have enough of queuing that night! :D

PS. Don't forget to take a looooot of photos! Enjoy and have fun! Happy Halloween! ;)