Last Saturday, me and my good friend, Dhy made some awesome bonding! HAHAHAHA! We went to
Bugis
for shopping!!! Yey!!! I kind of miss doing this since when I was with the girls, we really have something like a day going for shopping!
I remember, we spent soooo much for one day buying expensive branded bags, shoes and clothes! HAHAHAHA! We went back home happily and with huge paper bags! :D :D
Anyway, let's all be clear, it's not always good to shop! Ok?! I cannot remember the last time I or we visited Bugis. I kind of not like Bugis so much, since clothes from Bugis are actually not that very good quality, but indeed fashionable specially if you love Asian styled dresses and designs. Clothes ranges to $10 - $30. By the way, if you're buying Singapore souvenirs and chocolates, Bugis is also a good stop! Some things you can also see and check:
Bugis Travel
:)

We were kind of surprised with the new fashion trends nowadays. It was mostly vintage and honestly, I remembered my sister hated my skirt when we were having on-the-job training/internship because I chosen a skirt that looks like from the 70's. HAHAHA! I'm kind of weird in fashion! I love vintage look, that never grows old. #Classic :)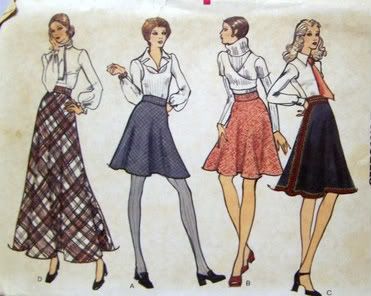 Vintage skirts back in fashion again! :)
We also ate some Thai food! It was an open restaurant with quite a lot of people eating, drinking and relaxing, mostly mixed nationality ~ Singaporean, Filipino, Chinese, Europeans and etc. etc. It was our second time on that place! The food was indeed special! It was very affordable and delicious! I love Thai foods so muuuuuch! I ordered a seafood glass dried noodles and my friend, Dhy, ordered grind meat with beans and fried rice. It was honestly good, and we love it!
I also made a take away order,
Phad Thai
for my Mr. Awesome, waiting for me at home. I cannot find anything in Bugis for him! A good food will do! #Pasalubong LOL! I'm sweet. :)

PS. Haze last Saturday was extremely very, very bad! You can really smell the smoke and the surroundings was indeed foggy and blurred. Grrr, if not because of Dhy, I will just stay indoors and relax. Fresh air suppose to be free!!! Why does Singapore need to beg for fresh air??? Indonesia should honestly and seriously stop forest fires! >.<